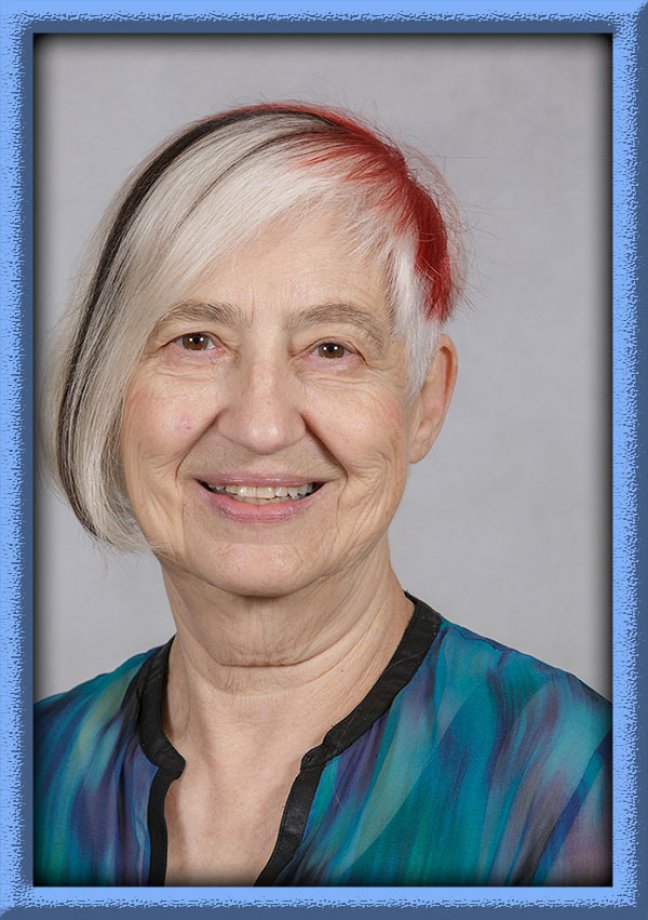 Suzann K. Campbell (USA)
Suzann K. Campbell, PT, PhD, FAPTA, is Professor Emerita and former Head, Department of Physical Therapy, at the University of Illinois at Chicago (UIC).  Dr. Campbell was the founding editor of Physical Therapy for Children and has published more than 60 peer-reviewed articles.  Her group's research on assessment of infants with movement disorders resulted in publication of the Test of Infant Motor Performance (TIMP), a functional motor scale for newborns which was normed on 990 U.S. infants and is used in more than 40 countries.  The TIMP has been translated into Chinese, French, Portuguese, Spanish, and Turkish. Dr. Campbell is a Partner in Infant Motor Performance Scales, LLC, a publishing and education group, which offers e-Learning courses for health professionals interested in learning the TIMP and the Harris Infant Neuromotor Test.
Dr. Campbell holds the BS and MS in Physical Therapy and a PhD in Neurophysiology with a minor in Developmental Psychology from the University of Wisconsin-Madison, USA.  Her work in pediatric physical therapy has been honored with the Lifetime Achievement Award from the American Academy for Cerebral Palsy and Developmental Medicine, the Jonas Salk Award for Leadership in Research from the March of Dimes, and numerous awards from the American Physical Therapy Association, including the Mary McMillan Lecture Award and the Marion Williams Award for Research.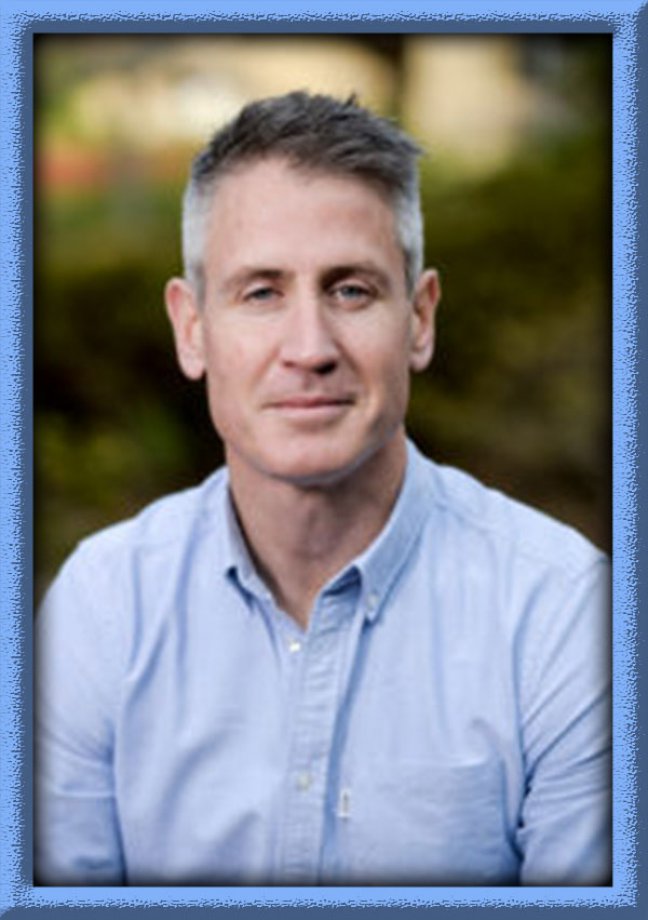 Brian Hoare (Australia)
Associate Professor Brian Hoare is an occupational therapist at CP therapy, a specialist private practice for children with cerebral palsy in Melbourne. He also holds an Associate Professor position within the School of Occupational Therapy, LaTrobe University. Ass/Prof Hoare spent the first 20 years of his career as a clinical occupational therapist at Monash Children's Hospital, Melbourne. He completed a PhD at La Trobe University and undertook an invited post-doctoral fellowship at the Karolinska Institute, Sweden. Ass/Prof Hoare currently holds an adjunct Senior Research Fellowship position within the Department of Paediatrics, Monash University and is an Honorary Research Fellow at Australian Catholic University.
Ass/Prof Hoare's contribution to the field of cerebral palsy (CP) research provides evidence of high quality, translational research. He has published extensively in peer-reviewed scientific journals; been invited to present at conferences and workshops; contribute to book chapters, commentaries and expert international guidelines. His current program of research continues to make a significant contribution, with impact nationally and internationally. In 2017, Dr Hoare was awarded a Career Development Grant by the Cerebral Palsy Alliance. In 2018, he was awarded the prestigious Gayle G Arnold Award at the American Academy for Cerebral Palsy and Developmental Medicine (AACDPM) meeting in Cincinnati, Ohio.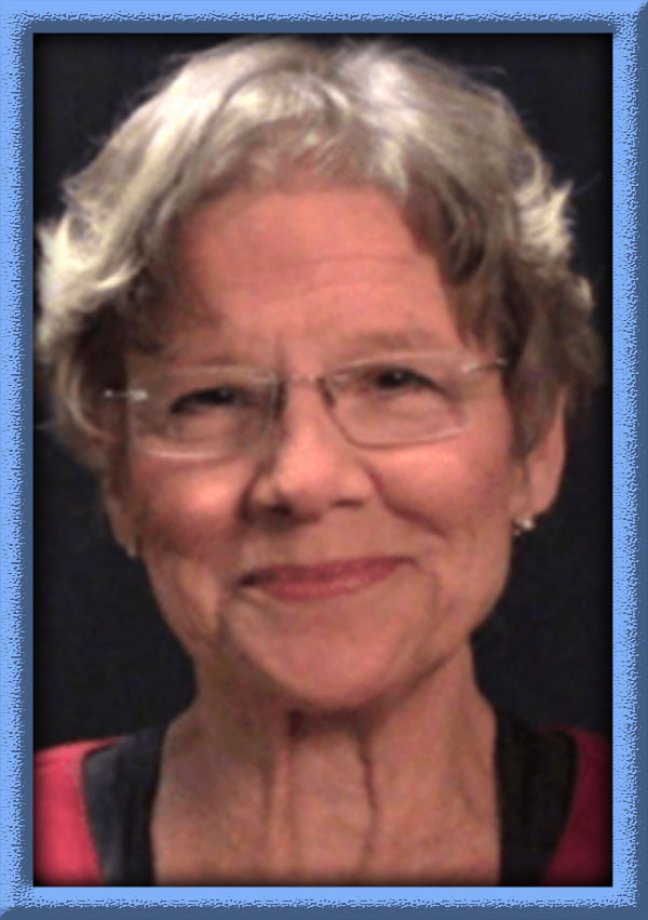 Baverly Cusick (USA)
Beverly Cusick, PT, MS, NDT, COF received her BS in PT from Bouve College at Northeastern University (Boston) in 1972, and her MS in Clinical and College Teaching for Allied Health Professionals from the University of Kentucky in Lexington (1988). She is an Associate Professor for the Rocky Mountain University of Health Professions – Pediatrics Program – Provo, Utah (2006-present) and is NDT basic- and baby-trained. She has guest-lectured at annual conferences of the APTA, the AOPA, the NDTA, and the American Academy of CP and Developmental Medicine; at the ISPO Consensus Conference for Orthotics in CP; for the British Association of Prosthetists and Orthotists; at the International Conference on Cerebral Palsy in Sydney, Australia. Since 1977, Ms. Cusick has conducted over 350 courses and guest presentations in the USA, Argentina, Australia, Brazil, Canada, Hong Kong, India, Ireland, Israel, and New Zealand. She's also toured Australia four times, twice as a guest instructor for the Australian Physiotherapy Association's Pediatric Special Interest Group. Beginning in 1976, Ms. Cusick worked for 9 years on staff at Children's Rehabilitation Center (now the Kluge Center) in Charlottesville, VA. She then taught pediatrics-related courses for 3 years as a member of the PT Education faculty of the College of Health Related Professions at MUSC in Charleston, SC. In Charleston, she also initiated and directed PT services for the Division of Developmental Disabilities at the Medical University of South Carolina. In 1988, she earned an MS in Clinical and College Teaching for Allied Health Professionals at the University of Kentucky in Lexington, where she also consulted for Cardinal Hill Hospital's Head Trauma and Pediatrics teams. She then served for 4 years, offering assistance and consultation to the PT Department of Lucile Packard Children's Hospital at Stanford. Since 1993 Ms. Cusick has been consulting and practicing privately in or near Telluride, Colorado. There, she maintains a private practice, devoting most of her professional effort to generating literature and educational materials, to teaching, and to developing therapeutic products, including her invention, TheraTogs systems. Since 2002, she has served as the President/Chief Medical Officer of TheraTogs, Inc. which designs and manufactures customizable physical rehabilitation systems that are worn under the client's clothing to address neuromotor, orthopedic, and postural conditions in children and adults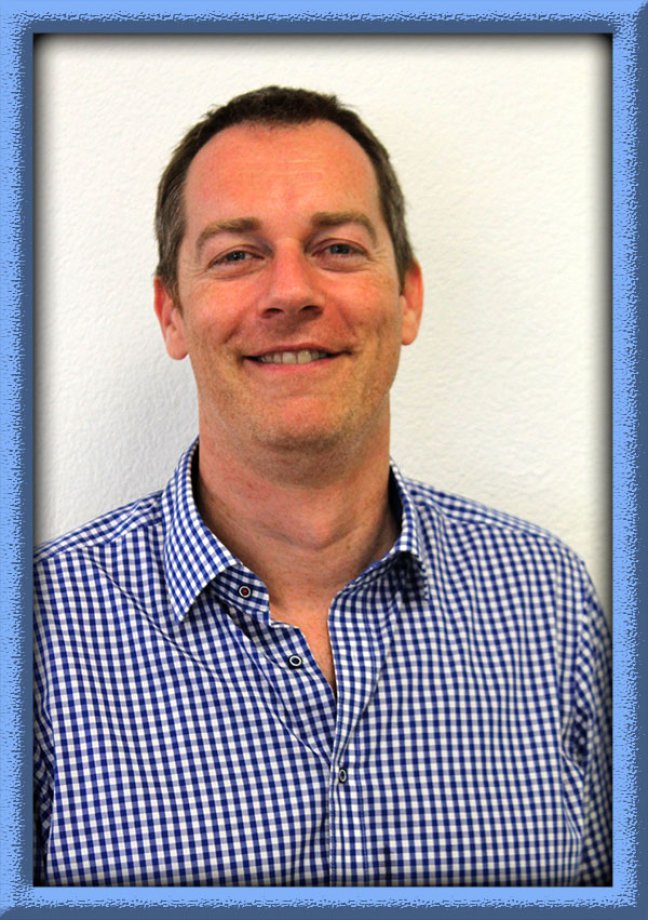 Hubertus van Hedel (Switzerland)
Prof. for Neurorehabilitation, head of research and member of the executive board of Swiss Children's Rehab, University Children's Hospital Zurich. Huub van Hedel received his training as a physical therapist and biomedical health scientist in the Netherlands. He moved to Switzerland and worked in adult neurorehabilitation before he switched in 2010 to pediatric neurorehabilitation. His research interests cover neurorehabilitation, outcome assessments, motor learning, and brain reorganization. He has a particular interest in the development and the improvement of the personalized application of rehabilitation technologies, including robotics and exergaming. He currently chairs the Advanced Robotic Therapy Integrated Centers (ARTIC) network. Huub received various awards, including the Susanne Klein-Vogelbach "Special Award" in 2010, the Norrington lecture of the Australasian Faculty of Rehabilitation Medicine in 2011, and Honorary Professor of Queen Margaret University, Edinburgh, in 2018. His multi-professional team won various prizes during the past years. He holds several teaching appointments, authored about 100 publications, received over CHF 10M in funding, and is an editorial board member of Neurorehabilitation and Neural Repair.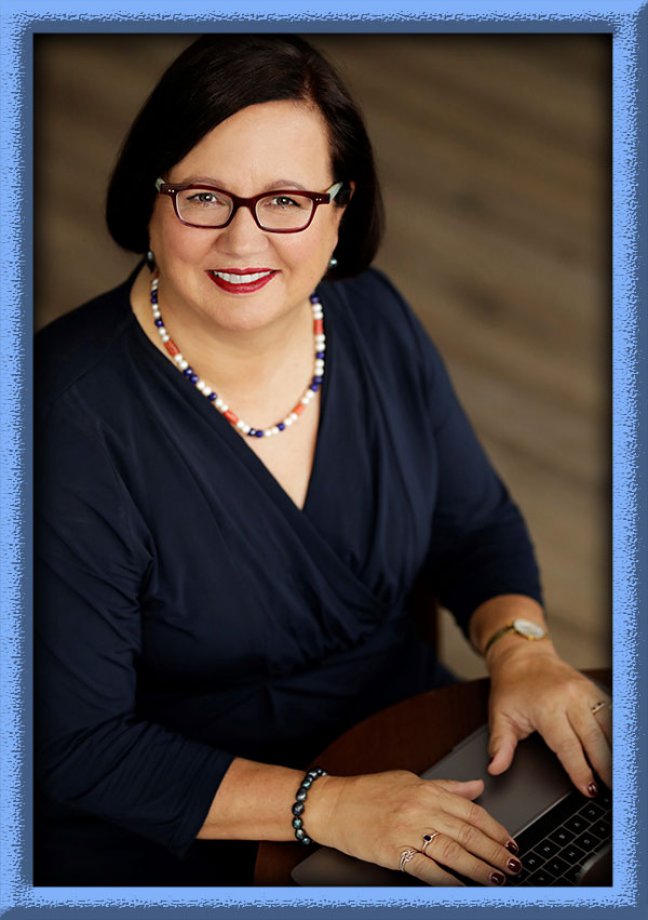 Roselyn Boyd (Australia)
Professor Roslyn Boyd is Scientific Director of the Queensland Cerebral Palsy and Rehabilitation Research Centre (QCPRRC) an internationally recognised research group at the University of Queensland in the School of Medicine. The centre includes a multidisciplinary team of 38 researchers and in addition provides clinical research leadership to 60 clinicians from multiple disciplines in the state-wide Queensland Paediatric Rehabilitation Service based at the Lady Cilento Childrens Hospital. After primary training and experience in Australia and London as a physiotherapist she completed her PhD in neuroscience at La Trobe University, the Brain Research Institute and the Murdoch Children's Research Institute in Melbourne. 
Prof. Boyd arrived at the University of Queensland in 2007 as a recipient of a Smart State Fellowship and more recently has led an EBrain program grant funded by the Qld Government Department of innovation. Her research team focuses on research on the early natural history of motor and brain development for preschool aged children with CP, the efficacy of novel rehabilitation for children with Hemiplegia and very early detection and early intervention for infants at high risk of CP (all funded by the National Health and Medical Research Council of Australia). This research program is underpinned by advanced brain imaging including functional imaging of the motor and sensory motor cortex, Diffusion Imaging and Functional Connectivity to assess the impact of training on neuroplasticity (NHMRC, ARC). Prof. Boyd has been awarded the prestigious international Gayle Arnold Award on 3 occasions at the American Academy of Cerebral Palsy and Developmental Medicine. Prof Boyd has published over 170 manuscripts in peer-reviewed international journals and has achieved over $29M in research funding.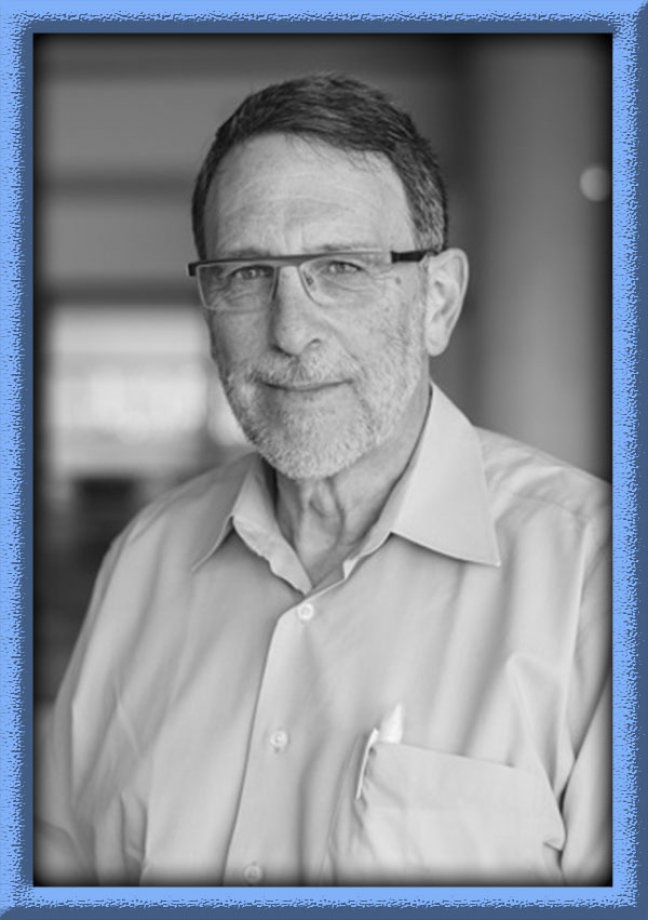 Peter Rosenbaum (Canada)
Peter Rosenbaum, M.D., FRCP(C) joined the faculty of McMaster University in July 1973 and has been a Professor of Pediatrics since 1984. He is a Professor in the Department of Pediatrics and an Associate Member of the Department of Clinical Epidemiology and Biostatistics at McMaster University. He held an inaugural Tier 1 Canada Research Chairs (2001- 2014). In 1989, Peter co-founded the award-winning CanChild Centre for Childhood Disability Research, a health system-linked research unit now recognized world-wide for its research and dissemination activities.
Peter has is a contributing author to over 350 peer-reviewed journal articles and book chapters. He has been an invited lecturer and keynote speaker in 30 countries. He co-authored "Cerebral Palsy: From Diagnosis to Adult Life" (2012), and co-edited "Life Quality Outcomes of Children and Young Adults with Neurological and Developmental Conditions" (2013) with Dr. Gabriel Ronen. In 2016, he and colleagues published a book on ethical dilemmas in developmental medicine, and as of 2018 they have a book in press on the WHO's International Classification of Functioning, Disability and Health.
Peter has worked with almost 80 graduate students, and has been a graduate supervisor or committee member at the Universities of Oxford, Utrecht, Witwatersrand, and Toronto in addition to McMaster. From 2012-14 he was a consultant to UNICEF's Expert Consultation on the Collection of Data on Children with Disabilities. His awards include the Ross Award from the Canadian Pediatric Society (2000); an Honorary Doctor of Science degree, Université Laval (2005); the AACPDM's first Mentorship Award (2007) and its Lifetime Achievement Award (2014). In 2015, he received the inaugural Holland Bloorview Medal of Excellence for "outstanding achievement and leadership in making positive global advancements in the field of childhood disabilities. In October 2017, he was honoured by the University of Haifa with the university's Carmel Award of Merit in recognition of his lifetime achievements in childhood disabilities research.  In May 2018, he received the Fondation Paralysie Cérébral/Fondation Motrice Prize at the 30th annual meeting of the European Academy of Childhood Disability.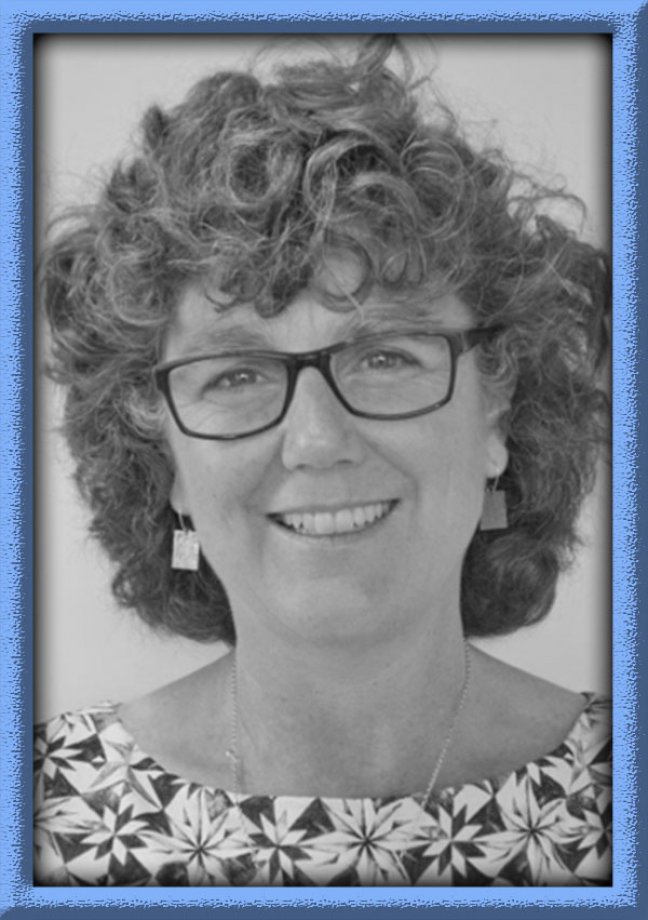 Christine Imms (Australia)
Professor Christine Imms is an Honorary Fellow Manager at Murdoch Children's Research Institute (MCRI)within the Neurodisability and Rehabilitation research group. Christine's is an international leader in research that focuses on optimising participation in society for children and adolescents with neurodisability, predominantly in the field of paediatric cerebral palsy. This research includes development of outcome measures to ensure their validity and reliability for use in research and practice, and investigation of the effectiveness of specific occupational therapy interventions, alone or in combination with allied interventions.
Prof Imms is a chief investigator at the NHMRC funded Centre for Health, Independence, Economic Participation and Value Enhanced Care for adolescents and young adults with cerebral palsy (CP-Achieve). This will address for the first time the health and social inequities of adolescents and young adults (10-30 years) with cerebral palsy (CP) – a growing population known to be significantly disadvantaged. Christine is also the Apex Australia Chair of Neurodevelopment and Disability at the University of Melbourne (The Apex Chair), and a Fellow of the Occupational Therapy Australia Research Academy. Christine was a co-founding director of the Centre for Disability and Development Research: Diversity across the Lifespan at ACU.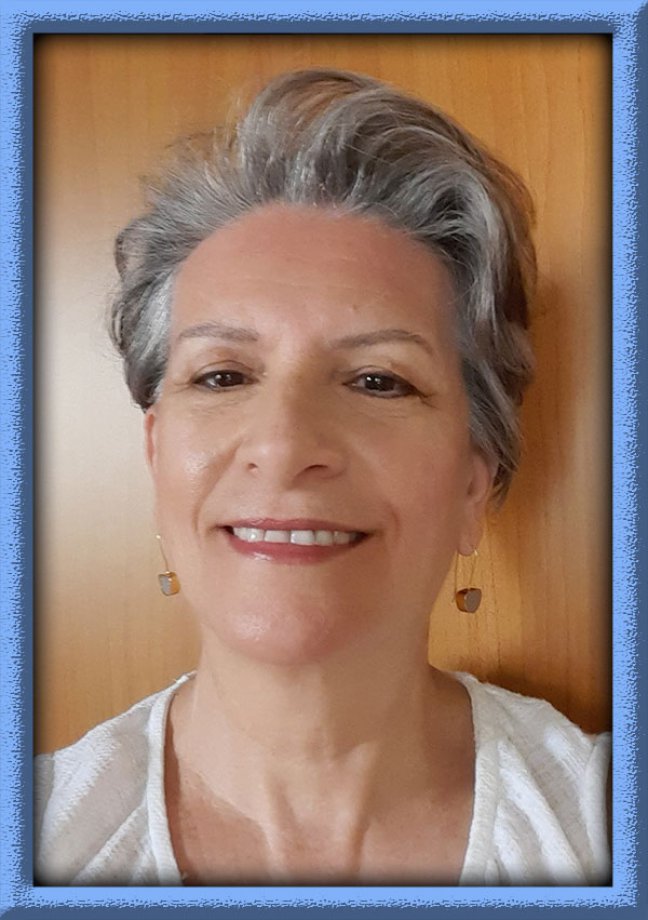 Annie Sampsonidis (Greece)
Annie Sampsonidis graduated from  New York Üniversitesi department of occupational therapy  in 1989. Her specialties are, Certified Neurodevelopmental Basic Training,  Certified Neurodevelopmental Baby Training, Certified in Sensory Integration Evaluation with the Sensory Integration Sensory Integration Test, Advanced Training in Sensory Integration Intervention.  She is the founder of Syn-Ergasia, Therapeutic Intervention.